Name: Mark
Email:
Web Site: http://nemasket.net
Posts by bumpkin:
December 13th, 2014 My column in this week's Middleboro Gazette made it into the online edition. The column was prompted by a lengthy Facebook thread about the empty storefronts in downtown Middleboro and what sort of businesses people would like to see there.

The column also included one of my most epic plugs yet for Mary Barry Massage Therapy:


Before I get started I'd like to comment that I see a lot of talk about "downtown". A vital and fully occupied Middleboro Center is important but let's not forget all the other businesses in town. Mary Barry Massage Therapy comes to mind for some reason – probably because massage gift certificates are such a great and unique gift for holidays and special occasions. http://marybarry.com, 508-923-0044. Most of you know that is my wife's business and that I would never compromise my journalistic integrity by using my column to promote the incredibly awesome massages they provide – no matter how incredibly awesome they are.

The rest of the column talks about what sort of businesses people are suggesting along with my opinion on what the downtown needs – and probably more importantly: What it already has

December 4th, 2014 I'm a fan of Google Chromebooks – to a point. These devices run a very stripped down Linux-based operating system and essentially allow you to do just one thing: Run the Google Chrome web browser.

These days there is not an awful lot that you can't do with a Chromebook. They are affordable too with cheaper models running around $200. They update themselves automatically, don't require virus software, and generally just take care of themselves. Any documents or files you create are stored in the cloud.

I got one three years ago and have used it almost daily ever since. Yesterday I fired it up and it wouldn't boot. The Chrome logo appeared, vanished, and the unit just sort of flashed every 15 seconds or so. I looked around on the web and decided to re-install my chromebook from scratch. This was very simple – anybody with half a brain could do it.:
Insert a thumb/usb drive into your computer
Download a utility from Google
Run it and pick your model when prompted
Boot the chromebook in recovery mode. Instructions for doing this vary from model to model but generally involved pushing a paperclip into a small hole to press a reset button while turning on the device with the power button.
Plug in the thumbdrive when prompted
That's it.
Inside of 10 minutes the device was re-installed with a fresh clean version of ChromeOS and was running perfectly. Since all my documents were in the cloud there was nothing else to restore, no drivers to install, no nothing to do.
If you've ever needed to re-install your computer from scratch – you should appreciate how easy, convenient, and quick this process was.
December 2nd, 2014 My latest column
Crunching MCAS numbers
made it into the online edition – and beautifully formatted I might add. The headings are bolded and spaced just like my original submission. Hopefully this is a trend that will see my column in the online edition more often. I had a nice surprise with a byline that lists me as "
Mark Belanger/Contributing Writer
" – which sounds a heck of lot better than "
local contrarian loudmouth
".
The last two columns take a closer look at Middleboro's MCAS scores in the context of our town demographics.
November 13th, 2014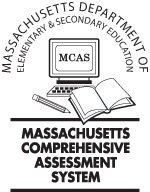 According to a formula that is mysterious to me, my Middleboro Gazette column shows up in the online edition only occasionally. The stars have aligned this week and this week's column is on-line:

To get a feel for how Middleboro schools perform, I compared them to the state average and to the bordering districts of Bridgewater-Raynham, Carver, Freetown-Lakeville and Wareham. I looked at the percentage of students testing either "advanced" or "proficient" and averaged the Math, English, and Science MCAS scores.

In the very first year testing is done — grade 3 — Middleboro is the second best. In grade four we drop to worst. Thereafter we are battling Wareham for last place. Lakeville and Bridgewater are the best in show. Carver, Middleboro, and Wareham all lag behind the state average, with Carver being a teeny bit better than Middleboro and Wareham.
In addition to the comparison and numbers I dig a little deeper to see how Middleboro compares with the non-low income subgroup and look at how our town's demographics come into play.
September 14th, 2014
Back in 1982 Massachusetts passed the bottle bill that put a 5 cent deposit on soda and beer containers. I remember when this law came in and bemoaned the increase in the cost. It seemed to me that the price of drinks went up a little more than the 5 cents per container. But we all got use to it and got use to returning our empties.
Times have changed. Back in 1982 we didn't have sports drinks, energy drinks, and people weren't as willing as they are today to pay 2000 times more for a small bottle of water that's essentially identical to the stuff coming out of their faucets at home.
I am definitely voting in favor of the expanded bottle bill and hope you'll do the same.