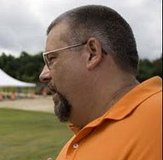 Name: Rich
Posts by RichY:
April 16th, 2013

"The boarded up windows, The empty street, While my brother's down on his knees, My city of Ruins", Bruce Springsteen wrote these lyrics to the song My City of Ruins in 2000 for a show he did for a benefit for Asbury Park. After he performed the song at the Tribute to Heroes concert in the aftermath of 9/11, the song took a whole new meaning. Bruce is and probably always will be my go to music selection when I need a quick fix to any mood I am in at the moment. I loved the song, but after yesterday, it resonates in a far different way than I had ever wanted to imagine.

Boston has always been my city. Growing up on the South Shore, Boston gleamed in the distance like the Land of OZ. It was the place where everything magical happened and wonder occurred. There were no professional baseball teams in smaller cities, concerts were not held in the suburbs, you wanted to do anything "fun" as a teenager growing up, you needed to go to Boston. I do remember my first recollection of going to the city with my parents. I was little and it was shortly after the famous stabbing death of a Harvard football player in the Combat Zone. I remember hearing about it on the news. I also recall my dad parking on Washington Street and pointing out that the Combat Zone was down the street. I remember this because I thought I was going to see tanks and soldiers in that part of the city. I had no idea that the Combat Zone had any other meaning.

As I grew, my parents allowed me to travel into Boston to explore the city and make it my own. We were fortunate that if we couldn't get our parents to give us a ride, we had our choice; we could ride the T to Braintree or take the BAT bus to Ashmont. The ride on the bus was always filled with excitement to go to Boston. It was there I learned how to score a baseball game, how hot the Garden got during the summertime, that there was no cooler place on earth than Newbury Comics and that the greatest art museum is the Gardner. I witnessed my own British Invasion in the form of the Sex Pistols and the Clash. Halloween was never the same after experiencing Rocky Horror Picture at the Exeter.

As I got older, I would go to Boston every weekend to meet my now wife at Boston College. Together and with family and friends, we enjoyed the night like every college kid should. We went to clubs, to bars, to dives, enjoyed cold tea in Chinatown and continued to enjoy the city to the fullest. As we got older, the city has always been a time away. Boston is a place to bring the kids and let them have fun in ways possible nowhere else. The Swan boats, duck boats, JFK Library, Museum of Science, the Children's Museum milk bottle and Fenway Park can't be found just anywhere.

I started working full time in the city in the early 1990's and have enjoyed every minute of it. I love just leaving the office and wandering over to Fenway, calling friends to say that I have tickets last minute to an event or meeting people for a beer after work. I freely admit that I hate the commute at times but the overall fun of working in the city has always outweighed the one drawback.

One other important point! Whenever I am away and am asked where I am from, I always answer Boston. Not to disrespect Middleboro or where I grew up but nobody knows the names of those towns. Everyone knows Boston. When you tell someone you are from Boston, one of two things happen. They will tell you that they have been there and name a place that they loved or they tell you they want to go and why. It never fails. Even with the most ardent of Yankee Fans!

That said; yesterday hit me in a way I never expected. I work at a Hotline that deals with the most horrible experience one can imagine. I have been parts of teams that have prepared and trained for events like this for quite some time. What hit me hard was the realization that my son and some other kids I know were afraid of Boston. That pierced me like a dagger through my heart. As I left for the office this morning, hearing him tell me to be safe bothered me in ways unimaginable yesterday morning. I want every kid to understand that Boston is magical and opens doors that we can never see in small towns. In my mind, it was my own version of Disneyland.

I will work my ass off to make sure those kids understand that we all lose if we are afraid! Not short term fear, we all understand that but we must live our lives to the fullest to crush whoever these cowardly bastards are. I REFUSE TO LET THEM TAKE MY CITY AWAY!

Two quick things to show all of you;

In my job, I have had the great opportunity of my life to work with first responders. I admire and respect them. I also work a lot with the Boston Police Department. They did an outstanding job yesterday and made us all proud.

Secondly, I am still very much angry and filled with rage. I apologize for the profanity but this sums us how I feel perfectly!


September 17th, 2012

"We the People of the United States, in Order to form a more perfect Union, establish Justice, insure domestic Tranquility, provide for the common defence, promote the general Welfare, and secure the Blessings of Liberty to ourselves and our Posterity, do ordain and establish this Constitution for the United States of America."

Two hundred and twenty-five years ago today, the world's longest continuous constitution was ratified. The United States established a document for the ages. The words of the Constitution have been copied to create new nations. Its' language has been used to start revolutions across the planet. It has established for her citizens a list of fundamental rights that have been debated since the words were first written.

Yet, what we need to remember is that the Constitution is a well written piece paper. The words meaningless and it does not stand the test of time unless men and women are willing to shed blood to defend it. The Constitution is in my opinion is a sacred document that owes its' life to those who preserve it with their own. The words stand up because many people are willing to stand in front and are willing to die to defend those words.

In schools across our nation, the Constitution is being taught and celebrated. Children are learning all sorts of facts and figures. When they get home tonight, take a few short minutes to teach them that the Constitution is merely words on a piece of parchment. Teach them that those words only have meaning because of those serving to protect and defend the Constitution of the United States of America!

March 14th, 2012

This coming Friday March 16th is an important night for our town. The Middleboro Gas and Electric Commissioners changed their meeting in the hope that you wouldn't notice. They are hoping that many of you are busy and can't be bothered to attend their meeting because of your busy schedule. They pray that your week was busy and there is no way you can attend. They are hoping you won't pay attention because you have already made other plans.

I accept blame for the problem that has become the G&E because I was not paying attention. Thanks to the efforts of one lone Commissioner, Mike Solimini, who worked hard to open my eyes and many others to the problems. I have spent well over the past year attending meetings and witnessing what I can only label a tremendous embarrassment to our community. I have never seen a Board continually disrespect voters time and time again as the Middleboro Gas and Electric Commissioners have to the town of Middleboro.

In my time observing the Board, I have witnessed the following;

A Commissioner spending excessive amounts of money on travel for "Board Business" to resorts and vacation destinations
Failures to follow state law and provide contracts not only to citizens but to Middleboro's Town Treasurer and Finance Committee
Repeated violations of Massachusetts' Open Meeting Law
Commissioners have not followed Massachusetts law and participate in a mandatory online training on the Massachusetts' Open Meeting Law
Commissioners had no idea that their General Manager was the highest paid Public Utility Manager in the state
Commissioners never approved the General Manager's contract in a public session
Allowed the General Manager to set rates for consumers rather than elected officials
Failed to take control of the agenda at their own meetings and have allowed the General Manager to set the agenda
They have refused to schedule a one on one meeting with the Board of Selectmen
Hiring outside legal counsel at $350 per hour to fight Open Meeting violations rather than using Town Counsel
The Chair of the Gas and Electric refused to allow the public or a member of the Finance Committee to comment or ask questions until after the Commissioners had voted their budget.

I rarely make requests of the readers of this Blog, but I must ask you please to attend Friday night's meeting. We need to stand strong and put these people under a microscope. With the exception of Mr. Solimini, they have VIOLATED our trust and we must take them to task.

If you don't attend, you will be part of the problem!

Rich Young
January 1st, 2012 Hello Everyone in BumpkinLand,
I haven't added a post in awhile and I am hoping to comment more in the coming New Year.  I hope everyone has had a wonderful holiday Season and Santa was good to everyone.
On Sunday January 8
th
, I am co-hosting along with Allin Frawley and Al Rullo a Meet and Greet for Congressman Bill Keating.  As many loyal readers may be aware, Massachusetts lost a Congressional seat and the Commonwealth was redistricted by the State Legislature.  In the fall, Bill will be running for a district that includes most of his current area along with new cities and towns that include Middleboro.
I have known Bill for well over 20 years and he is a great person and an incredible public servant.  He wants to get to know his new area and try to understand the issues and concerns of those communities.  We wanted to create a forum for him to come and hear about Middleboro.
The event will start at 2:30 and be held at the Flat Iron Café.  Pizza and soft drinks are free and a cash bar is available.  This is a family friendly event, so please stop by and say hello.  If you have any questions, just let me know.
Thank you,
Rich
August 26th, 2010
Enter your password to view comments.