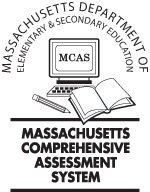 According to a formula that is mysterious to me, my Middleboro Gazette column shows up in the online edition only occasionally. The stars have aligned this week and this week's column is on-line:
To get a feel for how Middleboro schools perform, I compared them to the state average and to the bordering districts of Bridgewater-Raynham, Carver, Freetown-Lakeville and Wareham. I looked at the percentage of students testing either "advanced" or "proficient" and averaged the Math, English, and Science MCAS scores.

In the very first year testing is done — grade 3 — Middleboro is the second best. In grade four we drop to worst. Thereafter we are battling Wareham for last place. Lakeville and Bridgewater are the best in show. Carver, Middleboro, and Wareham all lag behind the state average, with Carver being a teeny bit better than Middleboro and Wareham.
In addition to the comparison and numbers I dig a little deeper to see how Middleboro compares with the non-low income subgroup and look at how our town's demographics come into play.
8 Responses to "Middleboro MCAS – demographics in action"