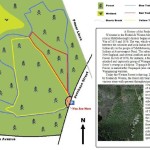 Been a long while since I've posted on nemasket.net. Truth is after work, home life, and other non-blogging activities there just isn't enough time in the day. Figured I can at least post links to my Gazette column and maybe write about what is probably the most fascinating election season in years … possibly decades.
Here is my opinion on Middleboro Town Counsel's "opinion" on the allowed uses of Weston Town Forest(WTF). This opinion has the triumvirate of
Wrong
Nonsensical
Embarrassingly flawed
This sums up the problem:
Here is the most glaring problem with his opinion. It all hinges on a definition of "park" from Duhaime's Law Dictionary. When you go to the web page that includes that definition, it includes supporting legal decisions that are relevant. One of these a ruling from City of Plano v Homoky: "A park may include various facilities used by the public generally for recreation, including tennis, pitching horse shoes, croquet, baseball, basketball, golf, walking, horseback riding, picknicking [sic], and general outdoor exercise." A lawyer friend of mine tells me that he had never heard of this law dictionary and the standard source for legal definitions is Black's Law Dictionary. The Dulhaime page is here.